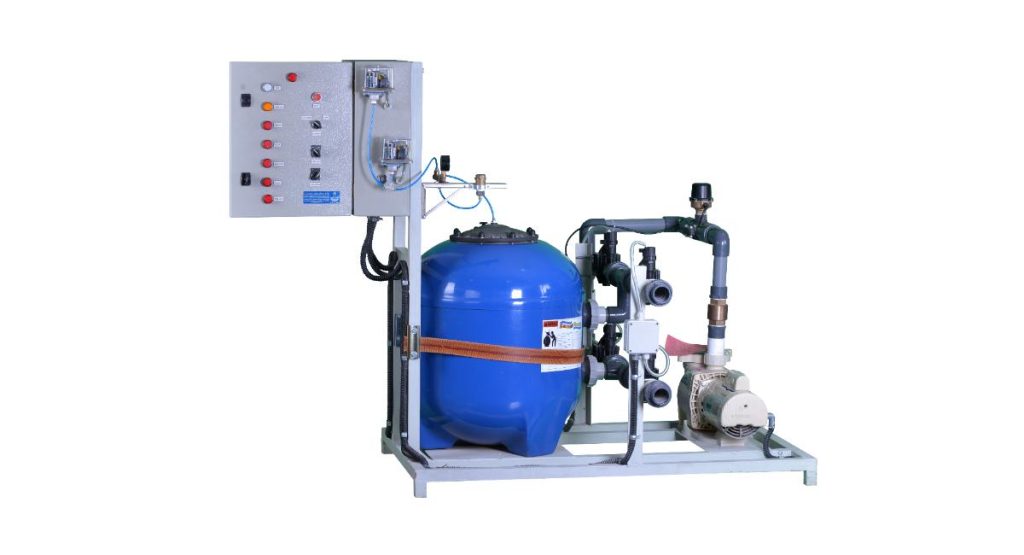 Swimming Pool Filtration Skid mounted compact unit with pump, filter, interconnected pipings, valves, control panel.
No operator required for filtration process.
Control panel fully automatic PLC controlled.
Two operating programs available.
Based on turn over volume of pool.
Based on weekly programe as per any required operating timings including weekly off. 
Weekly program keeps on repeating every week.
Filter gets backwashed automatically & turn over to normal operation as per decided programe.
In case of no water, the operation stops and gives audio alarm.
In case of high water pressure, it gives audio alarm and operation stops.
Power supply for swimming pool lights available from the control panel.
Programming for the operation of pool lights can be done for complete week
Including weekly off. Weekly program keeps on repeating every week.