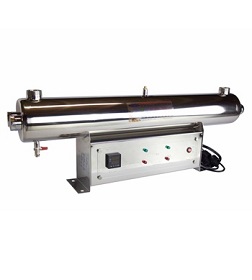 36 GPM Ultraviolet in Dubai
36 GPM ultra-violet, 36 GPM ultraviolet water treatment systems in Dubai UAE and the Middle East. Online store for UV water disinfection, ultraviolet water purification, UV purifiers microscopy and scientific applications.
We provide 36 GPM UV-Ultraviolet in Dubai. It helps in making your water soft, safe and odourless. We offer the product directly from the manufacturer at the best prices.
36 GPM UV-Ultraviolet in Dubai is a high quality water purifier which comes with HPS lamp and a compact white panel. The lamp and the panel are capable of killing microbes, viruses, germs and bacterias without chlorination. Apart from this, this water purifier also removes the dissolved minerals from water.
36 UV-Ultraviolet
36 GPM UV-Ultraviolet is a mandatory requirement for industries like pharmaceutical, food and beverage, oil & gas and power plants. We offer high quality UV systems from leading manufacturers to ensure the safe operation of your plant.